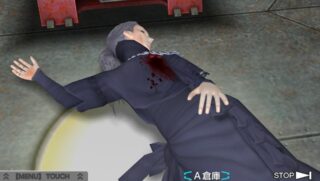 Aksys Games has officially announced Extreme Escape Adventure: Good People Die for 3DS and PS Vita in North America. But it won't be known as Extreme Escape Adventure out west. It's headed overseas as Zero Escape: Virtue's Last Reward. 
A sequel to 999: Nine Hours, Nine Doors, Nine Persons, the game surrounds a group of characters – kidnapped and trapped in an abandoned warehouse – with a single goal: to escape.
It will include the following features:
Dual Language Support – play Virtue's Last Reward in both English and Japanese.
Puzzles and Story – the game features both "Novel" and "Escape" stages. During the Novel stage, subjects find themselves engaged by a complex and mysterious story. During the Escape stage, subjects have been observed solving numerous puzzles.
Fully-Voiced Novel Sections – during Novel stages, all characters except for the protagonist can be heard speaking during this stage.
Numerous Endings – the game features 24 different "endings," each unique.
Immersive Three-Dimensional Environment – the ability to rotate the camera around a 3D room rendered in-game and select and manipulate objects in three-dimensional space.
Introduces New Characters, Brings Back Old Ones – a number of 999 characters appear in Virtue's Last Reaward, although in what capacity is still unclear. Several new characters are also introduced, all of whom merit additional investigation.
The game will be available at retail for PS Vita and 3DS, or through PlayStation Network for PS Vita, this fall.
Thanks, Aksys Games.