The Witcher 2 for Xbox 360 is the "Enhanced Edition"
Over four hours' worth of new content.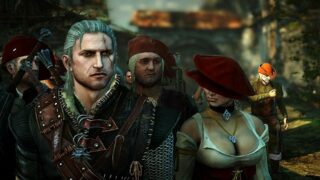 The Xbox 360 version of The Witcher 2: Assassins of Kings will arrive in the second quarter of 2012, the latest issue of Game Informer has revealed. Even better – it's an "Enhanced Edition."
The Enhanced Edition will include numerous tweaks and fixes, controls further optimized for the console gamepad, and over four hours' worth of new quests, bringing the player to new locations and introducing them to new characters. The story-arc for these extra quests, the magazine reports, revolves around the kidnapping of royal heirs.
The magazine does not mention whether or not the Enhanced Edition will come to PC, though developer CD Projekt RED has a good history with providing additional content at no charge.
Thanks, Addicted-Gamers.