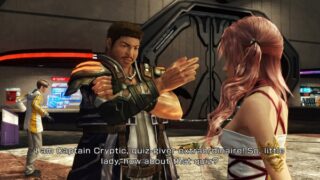 Final Fantasy XIII-2 sold 524,000 units across PlayStation 3, and 7,980 on Xbox 360, according to the weekly Media Create ranking.
A report from the sales analysis firm reveals Square Enix sold 62.06 percent of their shipped PlayStation 3 stock and 30.23 percent of their Xbox 360 stock, suggesting they shipped around 850,000 units.
Final Fantasy XIII sold 1,502,000 in its first week. Final Fantasy XIII-2 sold roughly a third of that number. Why the drop? According to Media Create, female audiences are showing less interest, dropping from the original 31.3 percent to 21.2 percent.