Tales of Innocence R screenshots, box art
Latest screenshots highlight new character.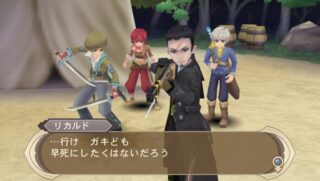 Namco Bandai released 55 new screenshots of its upcoming PlayStation Vita remake Tales of Innocence R. The batch highlights new character Conway (or Konueitau), and returning characters Ange Serena, Ricardo Soldato, and Hermana Larmo. There's also a shot of the game's Japanese box art.
Tales of Innocence R is due on January 26 in Japan.
View the set at the gallery.