Square Enix licenses Unreal Engine 3 for 'multiple projects'
Deal brokered by Epic Games Japan.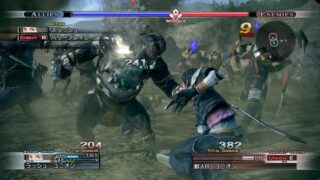 Square Enix licensed Epic Games' Unreal Engine 3 in a "multiple-project" license agreement today.
The deal was brokered by Epic Games Japan, established in April this year.
"It is a pleasure to provide Square Enix with an exceptional game engine that will help them bring thrilling new experiences to legions of fans all over the world," said Taka Kawasaki, territory manager of Epic Games Japan.
"Many western games have achieved great success with the Unreal Engine, and this milestone reflects the Japanese development community's trust in our technical prowess. We can't wait to see how Square Enix fuses the power of Unreal Engine 3 with its beautiful characters, enthralling storylines and fantastic gameplay."
Square Enix has gone the Unreal Engine 3 route once before with The Last Remnant, which received mixed feedback from consumers and critics.
The Japanese publisher is also developing its own internal games engine—the Luminous Engine—which aims to bring photo-realism to gaming. Though, it may still have a long way to come.
Thanks, Develop.