Skyward Sword looks this good in HD
34 high-definition screenshots.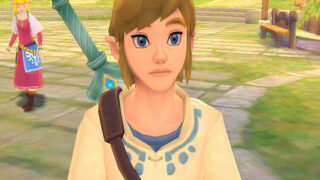 The Legend of Zelda: Skyward Sword looks good. But how much better would it look in high-definition? A few NeoGAF members have posted screenshots of the game running in HD through the Dolphin Wii emulator. It looks pretty fantastic.
We've posted an entire gallery of 'em. Take note that if some look different than others, it's because they were taken by different people using different settings.
View the screenshots at the gallery.