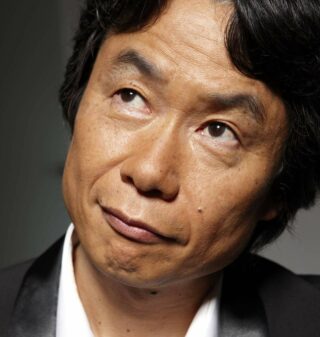 Shigeru Miyamoto, creator of Mario, Donkey Kong, The Legend of Zelda, Star Fox, F-Zero, and Pikmin, is 59 years-old today.
The Nintendo legend was born on November 16, 1952 in the Kyoto Prefecture of Japan. His work contributes to a majority of Nintendo's first-party properties.
Before his celebration day ends in Japan (it's 9 p.m. there!), let's all take the opportunity to wish Shiggy a very happy birthday. If this guy wasn't born, this Sunday would be a dull day for Wii owners.