Rumor: People Can Fly developing Gears of War prequel trilogy
Gears to live on in prequel trilogy, says mag.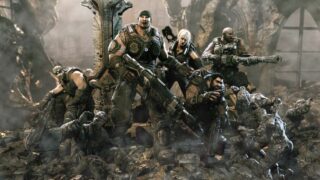 Bulletstorm creator People Can Fly are developing a Gears of War prequel trilogy, if the rumors section of the latest Official Xbox Magazine is to be believed.
"Gears of War will live on, of course, but in what form?" writes the magazine's holiday issue. It added, "a prequel trilogy developed by Epic-owned People Can Fly (Bulletstorm) as a likely scenario."
The magazine also says rumors of a new Xbox reveal at E3 2012 are unlikely.
"Will the next Xbox be revealed at E3 2012 as some have predicted? Not likely, reveals The Ball."
Thanks, CVG.