Digimon World Re: Digitize screenshots
Digivolve into champions. And megas.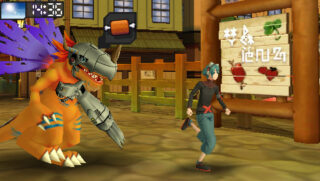 Namco Bandai released a large batch of screenshots for their upcoming tri-Crescendo developed Digimon PSP role-playing game, Digimon World Re: Digitize.
The batch includes shots of the player character, designed by Shin Megami Tensei: Devil Survivor character designer Suzuhito Yasuda, and various Digimon and digivolutions, including Agumon, Greymon, MetalGreymon, and WarGreymon.
Digimon World Re: Digitize is due for PSP in Japan next year.
View the screenshots at the gallery.