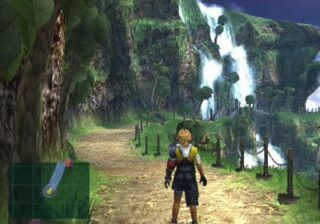 Final Fantasy X was announced for a Japanese release on PlayStation 3 and PlayStation Vita during Sony's Tokyo Game Show press conference last month. The PlayStation Vita version, at least, is coming overseas, if an Amazon.com listing is any indication.
The listing sets the remake at the standard $39.99 Vita game price point.
We'll mail Square and see if this means confirmation of an overseas release. And if so, if it means we won't see the PlayStation 3 version.
Update next day 5:50pm: Square Enix has responded to our inquiry, labeling the listing as a mistake on Amazon's part.
"This link was put up by mistake and we're working with Amazon to take it down as the information is misleading," a Square Enix representative told us. "While general information about the title was shown at TGS, we have not announced any details on timing and availability—across all regions. As soon as that info becomes available, we'll be sure to share that with you."