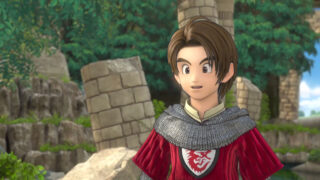 https://www.youtube.com/watch?v=ssYXvouywdc
With the opening of its official website today, Square Enix debuted the high-definition Tokyo Game Show trailer for Dragon Quest X: Rise of the Five Tribes Online for Wii and Wii U.
We're not sure if it's exactly the same as the trailer we shared a few days back (it's been removed from Nico Nico), but it's in high-definition this time and that's worth something, regardless.
View the stream above. Alternatively, you can download the trailer here (right click, save as).