Persona 5 uses new internal engine
Atlus ditches third-party Catherine engine.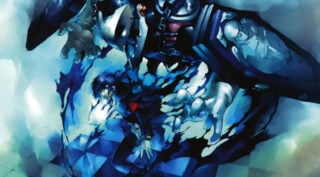 Alongside two Persona 4 reveals, Atlus teased the next numbered entry in the Persona series in this week's Famitsu. Today, a Sokuho@Hokanko summary provides additional details.
The team has its key developers in check. Katsura Hashino is returning as director; Shigenori Soejima is character designer; and Shouji Meguro is main composer.
They've finalized the themes they'd like to cover in Persona 5, which will challenge more new things in comparison to Persona 3.
Team Persona's first high-definition game Catherine outsourced a third-party engine. With Persona 5, Atlus is making use of a new internal engine. Hashino said this engine will allow them to smoothly convert their ideas to reality.
Don't expect Persona 5 anytime soon. Hashino warned of a lengthy wait until the game is released.