Access planning Deadly Premonition update, sequel and prequel
It's Deadly Premonition mania!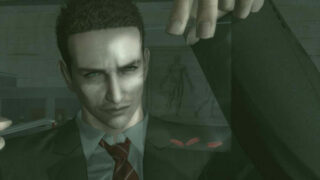 Access Games, developer of Deadly Premonition, is planning to release an enhanced special edition of the survial horror game featuring updated graphics, according to game director director Hidetaka Suehiro — better known by his alias SWERY.
Speaking to Metro at Gamescom, SWERY also mentioned plans for both a prequel and a sequel to Deadly Premonition.
SWERY said he also has an original game in development, which is an action adventure title similar to Deadly Premonition. Access has already attracted interests from western publishers, thanks to the sucess of Deadly Premonition. Though, SWERY did point out that nothing's set in stone, quite yet.
Last we heard from SWERY, Access was just starting on their new project and were in search of a publisher.