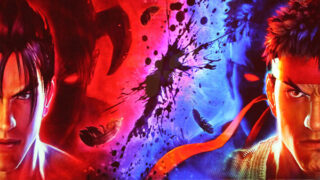 Street Fighter x Tekken, Capcom and Namco Bandai's joint fighter effort, has been in the spotlight practically since the day it was announced. But the other fighter, announced the same day as Street Fighter x Tekken, hasn't been in the media. Speaking to Geek Studio at the recent Japan Expo in Paris, Tekken boss Katsuhiro Harada reveals why.
Asked how development on Tekken x Street Fighter is coming along, Harada said: "Currently, the development of Tekken x Street Fighter is at zero percent."
He added with a sarcastic cheer: "Yeah, zero percent!
"It's developing about five percent in my head. At the moment, through Twitter, we're asking people to send us suggestions on which characters to include in the new game. I especially want Street Fighter players to let us know which characters they want to see in the series."
Tekken: Tag Tournament 2 is a completely different story, however.
"Tag 2 is nearly finished," said Harada, "so when I get back from Paris, I plan to start working on that game."
Watch the full interview below:
Thanks, The Gaming Liberty.