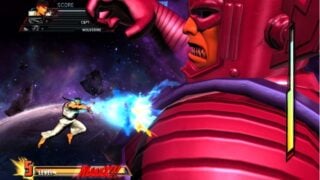 Here it is. The Quarter Bin is rumoring the announcement of a decked-out edition of Marvel vs. Capcom 3 at the San Diego Comic-Con next weekend.
Ultimate Marvel vs. Capcom 3, as it's appropriately titled, will include 12 new characters and launch for $39.99, according to the site.
Capcom will host a panel on Saturday, July 23, which promises "fantastic" news for the game. This Ultimate edition, which has been rumored time and time again, is most likely the big surprise.