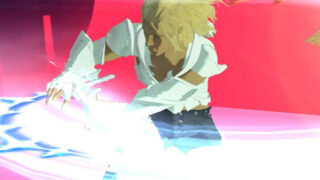 El Shaddai: Ascension of the Metatron is only coming to PlayStation 3 and Xbox 360 for now, but future spinoffs may come to other platforms.
Speaking with Destructoid, Ignition director of business development Shane Bettenhausen said that Wii U and PlayStation Vita would be prime candidates for a spinoff or port.
"I think first we'll probably do more of spin-offs… whether that's DLC, I think it might be cool to port this to Wii U or Vita maybe."
According to Shane, El Shaddai starred a female protagonist in its early stages. She may be used as the heroine in a future spinoff, he said.
El Shaddai launches July 26, 2011 for PlayStation 3 and Xbox 360.