Miyamoto: "we want to create a real HD Zelda game" for Wii U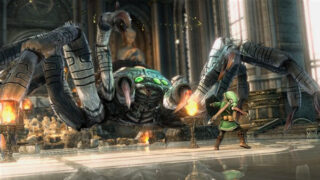 At E3, Nintendo demonstrated the power of the Wii U with a high-definition tech demo of Zelda running in real-time. While Nintendo has yet to confirm whether or not it'll materialize into a full game, Zelda creator Shigeru Miyamato has expressed his desire to create it.
"This is an HD system, our first HD system, and we want to create a real HD Zelda game for it," Miyamoto told Kotaku. "You will see a lot of these in-depth and deep experiences in terms of visual style. You will also see some play styles that are fun and interesting because of the play structure."
Though, not every game you play on Wii U will offer that high-definition experience.
"We are not planning on putting any restrictions in terms of requiring developers to leverage HD in a particular ways," Miyamoto said. "Even if you are using a simplier visual style it will still look very beautiful."