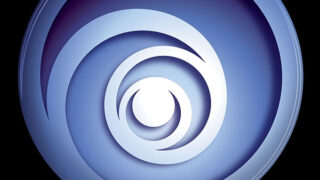 Ubisoft has lifted the lid on its E3 2011 lineup of games. The're bringing a mix of high-definition, online, and casual games to the show floor, and are promising "never-before-seen demonstrations" and 'exclusive new announcements" at their press conference on June 6.
Ubisoft's full lineup of announced titles include the following:
The Adventures of Tintin (???)
Call of Juarez: The Cartel (PS3, 360, PC)
Driver: San Francisco (PS3, 360, PC)
From Dust (PSN, XBLA, PC)
MotionSports: Adrenaline (360, Kinect)
Raving Rabbids (???)
Rayman Origins (PS3, 360, Wii)
Rocksmith (PS3, 360, PC)
Tom Clancy's Ghost Recon: Future Soldier (PS3, 360, Wii, PC)
Tom Clancy's Ghost Recon: Online (PC)
TrackMania 2 Canyon (PC)
"Ubisoft has been delivering top-notch entertainment for 25 years, and we're incredibly grateful for all of our fans," said Yves Guillemot, chief executive officer at Ubisoft. "We plan for the upcoming years to be just as exciting and full of innovation, and the wide range of creative, fun and unique titles we're demonstrating at E3 illustrate the stellar talent of our development teams and Ubisoft's ongoing investment in delivering entertaining and innovative products to consumers."
Stay tuned. We'll be at the press conference and are covering their show floor games, as well. E3 starts on June 7.