GRIN founders blame Square Enix for studio closure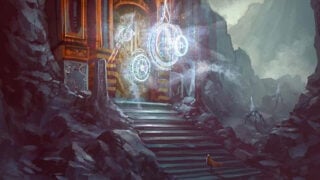 GRIN, a Stockholm-based game developer formed in 1997, closed its doors to bankruptcy in 2009. A Aftonbladet interview with founders Bo and Ulf Andersson blames Square Enix as the reason for the studio's demise.
GRIN was developing a Final Fantasy spin-off codenamed Fortress before the studio shut shop. According to the Andersson brothers, Square Enix made ridiculous demands for the project, including that GRIN fax its code and music files.
"It is as silly as it sounds," said Bo Andersson. "It is an impossible requirement, you can not send ASCII or binary codes on the fax. It is backward. Really retarded. It was almost a criminal activity."
Square also claimed the developer was sending its work to the wrong department, and claimed it didn't like its Nordic style that they had specifically requested from the start.
The brothers knew something was up, so to test whether or not Square was paying attention, they sent their next status update in the form of artwork taken directly from Final Fantasy XII.
"It does not look like Final Fantasy," the brothers were told.
"Then we realized that whatever we do … they have decided," Bo Andersson said. "We wanted to come in and revolutionize Final Fantasy, which is exactly what they need. The latest version sucks of course."
Thanks, VG247.