First Tribes: Ascend screenshots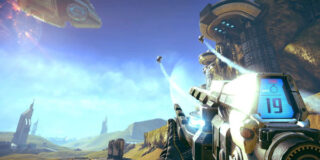 Hi-Rez Studios have released the first two gameplay screenshots of Tribes: Ascend tonight, coming late this year to Xbox LIVE Arcade and PC (though, "additional platforms are currently under consideration"). Both of the images were taken during a recent play test.
Ascend runs on the Unreal Engine 3 and "is being positioned as the multiplayer successor to the much lauded Tribes 2 and a re-introduction of the franchise to the gaming world." The first Tribes game released on PC in 1998. This is the first Hi-Rez-developed entry in the franchise. The company acquired the Tribes name in October 2010.
Check out the new pair of screenshots at the gallery.