Lexis Numerique announces Amy for PSN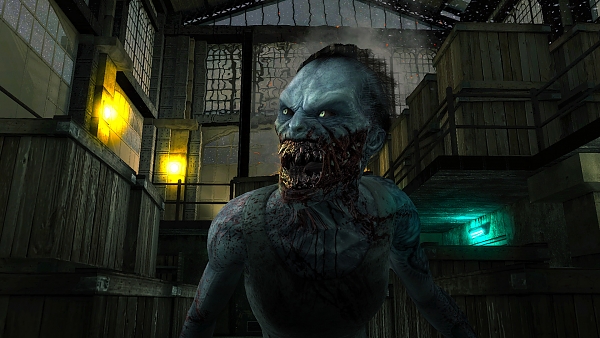 Lexis Numerique, also known as Lexis Games, has announced PlayStation Network-exclusive survival horror title Amy, this morning. It promises a "rich, addictive and twisted story-based scenario" with heavily-developed character backgrounds.
Development is being headed up by Paul Cuisset, creator of Flashback and the Moto Racer series. It takes place in December 2034, where global warming is reality, and diseases and natural disasters have plagued the planet. You'll step into the shoes of Lana, who, after regaining consciousness from a comet striking her town of Siliver City in the Midwest, USA, sees her town turn to hell — its inhabitants infected by a "mysterious virus". Now, on the run and infected herself, she must get away from this virus and defeat the process that's begun inside her own body. Amy, a strange, defenseless little girl, will force Lana "to make choices that will change both their lives." Lana and Amy will have to "trust and help each other" in order to escape "infected humans, grisly creatures, special forces, and even other survivors."
Amy is not only a child you must protect, but also a big help. Her small size will allow you to reach places Lana otherwise couldn't. The developers describe her as "neither a super warrior nor a docile character that follows you".
Combat in Amy isn't forced. You can choose the stealth route and go around your enemies or confront them for close-range combat. Weapons used against enemies are "improvised". The AI is apparently smart, too, featuring "various kinds of enemies that can detect sounds, heat, movements and much move", as well as "act in hordes and exchange information".
It's in development at VectorCell in conjunction with Lexis Numerique. It'll launch exclusively for PlayStation Network in Q2 2011. Check out the first screenshot and logo at the gallery.