Harvest Moon, Destrega, Saiyuki coming to PSone Classics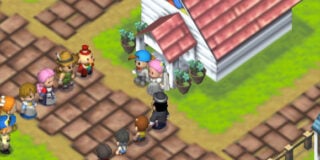 If you thought the upcoming batch of Square Enix role-playing games for PlayStation Network's PSone Classic service was the best of them, then think again. The Entertainment Software Rating Board has rated three more games today, this time from Natsume and KOEI.
The few are:
Harvest Moon: Back to Nature – the classic farming game from Natsume that we all know and love (pictured above).

Saiyuki: Journey West – a tactical RPG by KOEI.
Destrega – a fighting game by KOEI.
As with every ESRB game discovery, we're clueless on a release date. We only know that these games are, at some point, coming to the PlayStation Store in North America. Stay tuned.