Gears of War Ultimate listed by GameStop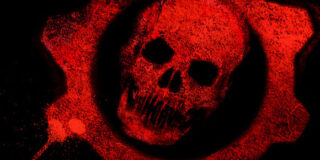 A peculiar listing has gone live on GameStop today. Gears of War Ultimate is being listed by the retailer for a February 15, 2011 release, for an MSRP of $29.99.
Its listing is separate from Gears of War 3 and its special editions, so we can rule that out. Both Gears of War 1 and 2 have already received 'Game of the Year' editions, so they're both out, as well. So then, what could it be?
Microsoft was planning a special Gears of War-related announcement for the Video Game Awards earlier this month, but pulled it at the last minute. Series director Cliff Bleszinski said it's "not what you're expecting".
Could it be Gears of War for Kinect? IGN.com brought up the rumor a month before the show, where they say it was originally intended on being revealed.
We'll have to wait and see. The listing has no description, so right now, this is all we can provide.
Gears of War Ultimate [GameStop]