Kingdom Under Fire II footage demos PS3 controls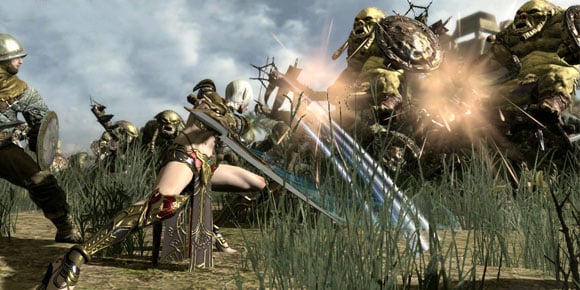 Following yesterday's Kingdom Under Fire II announcement for PlayStation 3, Blueside's released new footage of the game — running on PC — demoing the controls used in the PS3 version of the game.
The beginning of the clip is a new trailer. The middle is focused on developer-commentated gameplay. You'll see the PlayStation 3 controller pop up around the 2:40 mark. It's a very brief controls demo, but its a demo, nonetheless.
Kingdom Under Fire II launches for PS3 in 2012.