Imageepoch's five mystery RPGs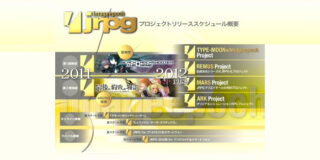 Last night, Japanese publisher and developer Imageepoch held a press conference announcing eight new games. The first two titles announced were Black Rock Shooter and Story of the Last Promise for PSP; a strategy RPG titled Chevalier Saga Tactics was also announced for PlayStation Network, PC, and smart phones.
And what of the other five games? They were technically announced, but not in the way we'd hoped. Listed below, these titles are all due out in 2012; we should hear more about them next year.
Type-Moon x Imageepoch Project
Imageepoch and Fate developer Type-Moon are working on a collaborative project. Imageepoch once worked on a game in the Fate franchise for Marvelous Entertainment. This will be an all-new game, however, unrelated to the series. It's expected to take three years to develop.
Ark Project
This is an original simulation role-playing game. It's expected to take lesser time to develop than the Type-Moon project.
Mars Project
This is a collaborative project with a known Japanese role-playing game creator. Unfortunately, it wasn't mentioned exactly who that person is.
Remus Project
This is a classic role-playing game upgraded to match today's hardware.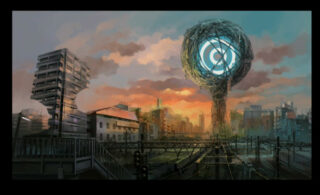 Sega x Imageepoch Project
Unlike the aforementioned games, this game will be released in 2011. Sega will serve as publisher on the game while Imageepoch develops. The game is pretty far along. A song from the game was played by a small orchestra at the press conference. Sega should make a formal announcement regarding the unnamed game in the coming future.