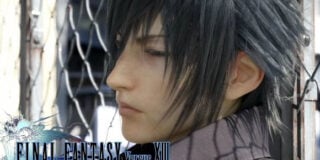 The promotional videos for Final Fantasy XIII International, Final Fantasy Agito XIII and Final Fantasy Versus XIII have finally hit the net. It's the same footage shown back at the Tokyo Game Show only this time in direct-feed quality. Only catch is you've got to be registered with Japan's Square-Enix Members program in order to view the footage. Registration isn't too hard, though, if you follow a translator.
Or… we could just link you to the SWF file, of course. Watch it here!
Update: YouTube added.
Update 2: YouTube removed. Here's MegaVideo, courtesy of Kain81.