Yakuza Next's destroyed Kamurocho in high-definition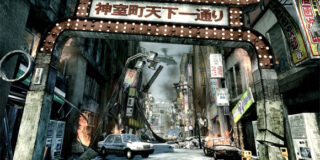 Earlier today, we showed you a Famitsiu scan teasing a destroyed Kamurocho for the next, currently untitled Yakuza game. As it's Thursday morning in Japan, Sega's released that image in high-definition and we've brought it to you. Just look at it. Kamurocho in its destroyed beauty. See it in full at the gallery, as well as artwork of the four main characters.
The game's set for a full reveal at Tokyo Game Show. It kicks off September 16. Stay tuned.