Xbox 360 transforming d-pad controller dated for November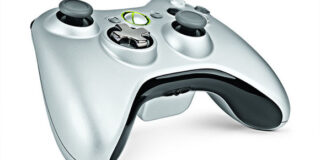 That didn't take too long. Microsoft's sent out official snapshots and a video demonstrating the new Xbox 360 controller with transforming D-Pad.
The new controller features a transforming D-Pad, gray A, B, X, and Y buttons, and a matte silver design. The D-Pad clicks up or down from a disc to a cross, for when you're using all eight directions or only four.
It's out November 9, with the 'Play & Charge Kit', for $64.99. See the video below for a demonstration. A full batch of images of the new controller can be seen here.