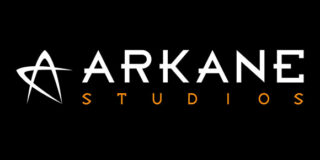 Arkane Studios, developers of Dark Messiah of Might and Magic: Elements, is working on two brand new AAA titles for PlayStation 3, Xbox 360, and PC. This comes by way of a recent job listing searching for a Senior AI Programmer to join their team.
The last we heard from the developer came in the form of The Crossing, a PC and Xbox 360 game that was to combine single-player and multiplayer. Unfortunately, in May 2009, Arkane announced it was put "on hold".
Adding on to the job listing, an Opus Artz (concept art and production design studio based in the United Kingdom) document lists Arkane Studios as one of their clients… in cooperation with two other studios, that is:
Zenimax/Bethesda/Arkane Studios: TBA
Interesting, indeed.
Furthermore, the resume for French game developer Gael Giraudeau lists a fifteen month period at Arkane Studios where he worked as "Project Manager and Lead Designer on a triple A multiplayer [title] still not announced for 360, PS3 and PC." According to the resume, it's to be "released in early 2011."
We'll see what comes out of this soon, if that early 2011 release date is to be believed.
Thanks, Superannuation.