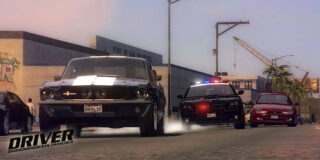 Ubisoft has announced during their Q1 fiscal results that Driver: San Francisco, originally scheduled for November 23 in North America and November 26 in Europe, has been delayed until 2011 – specifically for Ubisoft's fourth quarter fiscal year (between January 1 and March 31, 2011).
The reason? The "competitive market at Christmas" is apparently to blame. This holiday sees the release of many potential hits such as Need for Speed: Hot Pursuit, Medal of Honor, Fallout: New Vegas, Gran Turismo 5, and Vanquish.
Driver: San Francisco will launch across PlayStation 3, Xbox 360, and PC when it hits in 2011.
Thanks, CVG.