Itagaki to reveal new game tonight on GTTV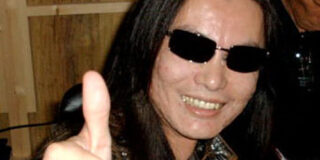 Waiting until E3 is lame. Itagaki, who's said previously that he's going to reveal his new game at E3, will instead reveal his new game tonight on GameTrailers TV's pre-E3 special.
Yes. He is the "legendary game developer" that Geoff Keighley mentioned in the episode's promo clip.
Itagaki confirmed the reveal on Valhalla Game's official website: " Valhalla Game Studios' latest game will be exclusively revealed on Friday 11th June at 8:30pm Pacific Time on Spike TV's pre-E3 show as well as in exclusive interviews on Eurogamer, Famitsu and Kotaku."
Be sure to tune into SpikeTV tonight to find out just what the man's working on.