GameFly lists Plants vs. Zombies for Xbox 360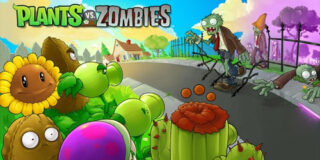 Plants vs. Zombies, PopCap's hit PC and iPhone tower defense game, may be coming to Xbox 360. According to a GameFly listing, the "action adventure" title is scheduled to arrive on an estimated date of September 16, 2010.
It's no surprise to see Plants vs. Zombies make its way to Xbox 360 – it's was announced to come to Xbox LIVE a while back. Although, a as retail release? That's interesting.
Thanks, superannuation.