Atelier Rorona hits PS3 this fall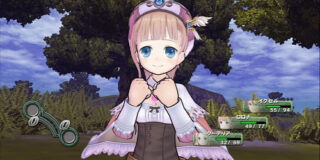 While Japan is readying the release of Atelier Totori: Alchemist of Arland 2 this June, we here in North America are still waiting on the prequel – which released in Japan last summer – to hit our local stores. NIS America has already said they're bringing it over, but have yet to provide any exact date. So today, they've provided a release window.
"I can provide a general window," NISA Localization Editor, Nick Doerr told Siliconera, "but it's not one of my projects so I can't say anything too definite. I would expect it this Fall."
I'm guessing that means Atelier Totori won't be hitting our shores until late 2011, then? By that time, there will probably be a third Alchemist of Arland.