Nomura: Next Kingdom Hearts is not Kingdom Hearts III, won't star Sora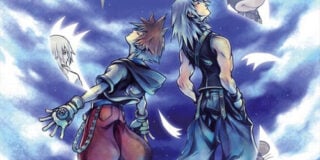 Nomura has said in the latest issue of Famitsu that the next Kingdom Hearts game will not be Kingdom Hearts III and will not star Sora.
Square Enix is already planning the next game which will s tar a central character from the saga and connected to the stories told in previous games.
Nomura told Famitsu that he'd like to see a new Kingdom Hearts every year to please fans, meaning the next game would come out in 2011.
When he was asked if that meant Kingdom Hearts III is a go for 2012, he refused to comment.
Nomura recently said in a previous issue of Famitsu that for those asking about Kingdom Hearts III, "fans and partners alike are pressing us for it, so we'll work to realize it as soon as possible."
Thanks, Examiner).