Metro 2033 screenshots are all about guns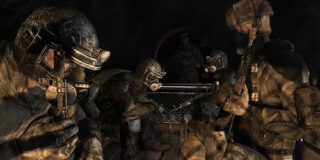 THQ has issued a few new screenshots of 4A Games' Metro 2033, an upcoming post-apocalyptic first-person shooter for Xbox 360 and PC. If there's one thing clear in these screenshots it's that we're in for a dark future and a world full of guns.
See the new screens at the gallery.