Mass Effect 2 GameStop trailer shows off Black Terminus pre-order gear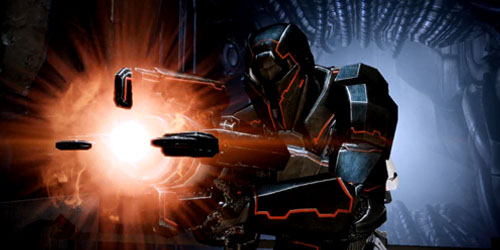 A new trailer of Mass Effect 2 has been released in cooperation with GameStop showing off the exclusive Terminus Gear gamers will receive upon pre-ordering Mass Effect 2 at the aforementioned gaming giant.
The Terminus Gear is pretty sleek, I have to say. The Blackstorm heavy weapon looks even better. Watch that shot go boom.