More proof of Tales of Vesperia PS3 localization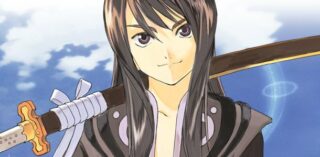 Troy Baker, voice actor for Yuri Lowell in Tales of Vesperia, has said in the past that the game's voice actors were being called back to the studio "to do recordings of new moves/artes." Today, he adds more fuel to the fire at the London Expo.
According to a VGChartz member who attended the show, and who has posed in a picture with him, Baker told him that the voice crew had to record additional voice-overs for the PlayStation 3 version of Tales of Vesperia, which has fully-voiced dialogue and new skits.
It's just a matter of time before it's announced now.