Fable II Episodes now on Xbox LIVE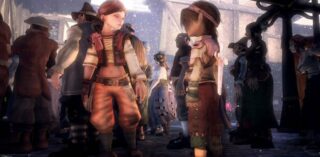 The first of the Fable II Episodes, announced alongside Fable III back in August this year, is now available for download on the Xbox LIVE Marketplace completely free. The first episode will take you through your childhood and into being a young adult in Albion. Once you're complete with playing through the chapter, you'll be given the option to purchase the next episode.
If you change your mind and decide you want to buy the game at retail, your save is fully compatible with the retail version of the game as well.
Queue up the first episode here.