Halo Wars 'Historic Battles' DLC Announced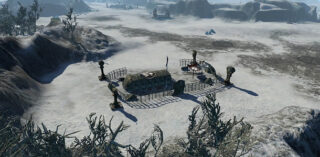 A new piece of downloadable content for Ensemble's Halo Wars has been announced today and set to arrive on July 21, 2009. The 'Historic Battles' downloadable content will recreate "key turning points in the UNSC/Covenant war".
Featuring four new multiplayer maps, the content will set you back 800 Microsoft Points, containing two 1v1 maps, one 2v2 map and one 3v3 map.
Check out the screens of the new content at the gallery.