E3 '09: Peter Molyneux has Another Announcement for Today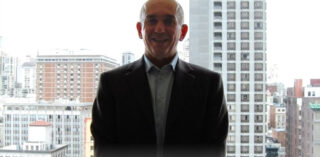 Peter Molyneux might have showed off his upcoming Milo project to the crowd of the Microsoft E3 conference, but apparently there's still more to come. Molyneux has updated his Twitter last night with a tweet saying that more's to come.
"Just finished the first day of the show," Molyneux wrote "but tmw is another anouncement".
Considering that was last night, it's pretty safe to say the former tomorrow is now today. What could Peter Molyneux have planned?