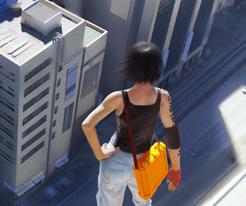 "If this all sounds like a hoot and a half, you won't have to wait long; Mirror's Edge is slated for a mid-June release date." said VideoGameMedia in a preview.
Mid-June is this month, the month we've just entered. Could DICE be planning a surprise release? Or could this just be a major typo?
Update: Okay, EA confirmed it is not coming out for a while.