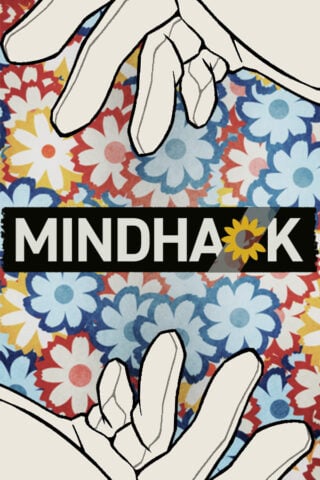 MINDHACK
MINDHACK is a visual novel developed and published by VODKAdemo?.
About
MINDHACK is a visual novel where the player turns evildoers' minds into a flower garden.
You're a genius hacker who can penetrate and destroy other peoples minds. Hack into the brain of various dangerous prisoners and rewrite their personalities to make them as candid as a cute sheep.
Enjoy the pleasure of mental destruction.
Key Features
The gameplay alternates between discussion and typing sequences. During the discussion sequences, you learn about this dystopian world and interact with the characters around you by choosing various options.
In the typing sequences, you hack and rewrite the prisoner's mind by entering the specified words.
MINDHACK doesn't require complicate gameplay skills.
Anyone can play and enjoy the story.
A beautifully colored world with a retro sci-fi feel, with a special UI where your hands are always visible like in an first-person shooter.
Enjoy unique and quirky dialogues.
An urchin gang leader, a fanatic from a dangerous cult, a monster from another planet, a Demon King willing to destroy the world… a nice cast of unique villains.
You're working for a facility that rehabilitates criminals. Good idea on the paper but…
MINDHACK News
Visual novel MINDHACK will launch in Early Access for PC via Steam on April 6, …