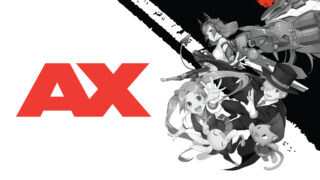 Anime Expo 2023 will run from July 1 to 4 at Los Angeles Convention Center.
Here is the full schedule of video game-related panels (all times are Pacific Time):
July 1
11:00 a.m. to 11:50 a.m. – COLORFUL STAGE! with Tomori Kusunoki & Hinata Sato (YouTube, Twitch) – Meet Tomori Kusunoki and Hinata Sato, the voices behind Kanade Yoisaki and Mizuki Akiyama, as they talk about everything Hatsune Miku: COLORFUL STAGE! Join us for an exciting journey through SEKAI.
11:00 a.m. to 11:50 a.m. – Videogame Localization with Rocket Panda Games – The localization team of Rocket Panda Games, talks about their experience in translating and interpreting anime and video games.
12:30 p.m. to 1:20 p.m. – Love Live! School Idol Festival 2 MIRACLE LIVE! Panel at Anime Expo! – Join us at the Love Live! School Idol Festival 2 MIRACLE LIVE! panel for all the latest news on the upcoming rhythm app game!
1:00 p.m. to 2:20 p.m. – NextNinja Developer Panel – Join in on NextNinja's Developer Panel to learn about the latest and upcoming news for the hit mobile games Grand Summoners and Touhou LostWord! All participants will receive a free original gift as well as have a chance to receive exclusive merch! Plus, get news about upcoming titles as well..?
3:30 p.m. to 4:20 p.m. – WayForward Anime Game Developer Panel – Get the inside scoop on WayForward's latest games and how they're made. Meet the directors of your favorite WayForward games including Shantae, River City Girls, RWBY, and more! New game reveals, behind the scenes, Q&A with the devs, trivia and giveaways await!
4:30 p.m. to 5:30 p.m. – Bandai Namco Entertainment Summer Showcase 2023 (YouTube, Twitch) – Time to power-up and get hyped for another Bandai Namco Summer Showcase! Come and be the first to see exciting announcements and game reveals, meet Bandai Namco game makers from Japan, and snag some sweet exclusive swag.
7:00 p.m. to 8:20 p.m. – The Roadmap to Disgaea 7 and Red Moon Day Celebration – Dive into the developmental journey leading up to Disgaea 7: Vows of the Virtueless, including an overview of new features, how fan feedback played a role in the game's creation, and the origin of jumbo-sized prinnies, featuring members from NIS America's localization team. Plus, don your 2023 Red Moon Day t-shirt and join us as we celebrate this special prinny holiday, dood! Giveaways and fun await!
8:00 p.m. to 10:30 p.m. – ATLUS / SEGA Presents: Shin Megami Tensei 30th Live: Band of Shadows – Come celebrate the 30th anniversary of ATLUS's iconic Shin Megami Tensei series and rock out to iconic tracks from the games!
9:00 p.m. to 9:50 p.m. – MangaGamer: The Now and Future of Visual Novels – Through pictures and prose, visual novels have become one of the fastest growing storytelling mediums within anime and manga. Please join us, MangaGamer, as we explore this growing literary format and see just what the future will bring at MangaGamer.com.
9:30 p.m. t0 10:50 p.m. – Visual Novel and Eroge Publishing Panel with jast – Game licensing announcements, project reveals, and a Q&A session with the grande dame of eroge localization, jast! We'll have a merch giveaway too.
July 2
10:00 a.m. to 11:20 a.m. – Disney Twisted-Wonderland at Anime Expo 2023 (YouTube, Twitch) – Attention Night Raven College students! Heartslabyul's very own Natsuki Hanae, the voice of Heartslabyul's Housewarden, Riddle Rosehearts, and Chiaki Kobayashi, the voice of Heartslabyul's hardworking student, Deuce Spade, join us for Disney Twisted-Wonderland at Anime Expo 2023!
1:15 p.m. to 2:00 p.m. – Aster Tatariqus at Anime Expo 2023 – Aniplex has invited producer Jun Imaizumi and art director Masato Kimura, creators behind the hit mobile strategy RPG The Alchemist Code, to talk about their latest project, Aster Tatariqus, in a stage panel at Aniplex of America's entertainment hall booth (Booth E-14) at Anime Expo. During the stage show, producer Imaizumi and art director Kimura will talk about the creative direction behind the game and showcase the latest gameplay footage. Also, during the stage show, a limited number of Dinatan backpacks will be distributed to participants for free.
3:00 p.m. to 3:50 p.m. – Dive Into the World of Granblue Fantasy! – Come on board, fellow skyfarers! Join us as we uncover the world of Granblue Fantasy: Relink and Granblue Fantasy Versus: Rising, together with Granblue Fantasy general director Tetsuya Fukuhara, and Granblue Fantasy: Relink director Yasuyuki Kaji. Don't miss out!
5:30 p.m. to 6:20 p.m. – SEGA Presents: Dragons of Japan – A Yakuza / Like a Dragon Panel (YouTube, Twitch) – Join the first-ever Ryu Ga Gotoku Studio panel at Anime Expo for an hour-long chat about the creation of one of Japan's greatest game series, its evolution through the years, and upcoming games, with surprises for attendees! Panelists include Hiroyuki Sakamoto (SEGA / Ryu Ga Gotoku Studio producer for the Yakuza / Like a Dragon series), Takaya Kuroda (legendary voice actor and Yakuza / Like a Dragon's main protagonist Kazuma Kiryu), Yong Yea (voice actor and popular video game YouTuber), and more!
7:00 p.m. to 8:20 p.m. – Fate/Grand Order 6th Anniversary x TYPE-MOON Projects (YouTube, Twitch) – Fate/Grand Order turns 6! Join special guests Ayako Kawasumi (Altria Pendragon), Rie Takahashi (Mash Kyrielight), Kenji Akabane (Kadoc Zemlupus), and Part 2 Director Kanou Yoshiki along with Aniplex of America's Albert Kao to celebrate and talk upcoming TYPE-MOON projects!
10:00 p.m. to 10:50 p.m. – BL Games at the JAST BLUE Industry Panel – Join BL game publisher JAST BLUE as we announce new licenses and discuss ongoing projects.
July 3
July 4
12:00 p.m. to 1:20 p.m. – What's It Like to Work at a Game Company Like CyberConnect2? – We will give a talk about the ins and outs of working at the CyberConnect2 studios in Japan, and the benefits and charms that come with it! We will also discuss our newest title, Fuga: Melodies of Steel 2.