Honkai: Star Rail for PS5 launches October 11
Space fantasy RPG dated for console.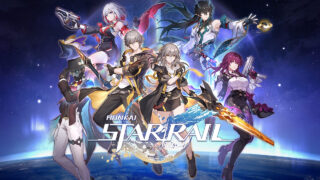 The PlayStation 5 version of free-to-play turn-based space fantasy RPG Honkai: Star Rail will launch via PlayStation Store on October 11, miHoYo announced.
Honkai: Star Rail is currently available for PC via client download and Epic Games Store, iOS via App Store, and Android via Google Play. A PlayStation 4 version is also planned.
Get the latest details below.
Honkai: Star Rail revealed the precise release date of its PS5 version through a captivating brand-new trailer on the showcase of the latest State of Play. Narrated by the mysterious Stellaron Hunter, Kafka, the trailer invited players to fully immerse themselves in the latest gameplay experience. It also details the newly enhanced Simulated Universe: Swarm Disaster. Players were introduced to a new formidable foe, Swarm: True Sting, renowned for its ability to divide and spawn additional swarms. It is essential to address this threat promptly to avoid a complete overrun of the battlefield.

Thanks to the cutting-edge technology and hardware capabilities of the PlayStation®5, the creative and development teams behind Honkai: Star Rail are empowered to push the boundaries of game design. Trailblazers can immerse themselves in a gaming world with meticulously crafted visuals and audio elements, elevating their enjoyment and sense of wonder as they explore the cosmos and engage in thrilling battles. Additionally, the game's multi-platform integration with PlayStation 5 allows Trailblazers to enjoy added convenience and accessibility, allowing seamless transitions between various gaming devices including PC, iOS, and Android, with the added benefits of cross-save and cross-play functionality.
Watch a new trailer and gameplay video below. View a new set of screenshots at the gallery.
PlayStation 5 Release Date Trailer
English
Japanese
Korean
Traditional Chinese
11 Minutes of PlayStation 5 Gameplay
Screenshots