Halo Infinite head of creative Joseph Staten to leave Microsoft
"I'll have more info to share soon," Staten says.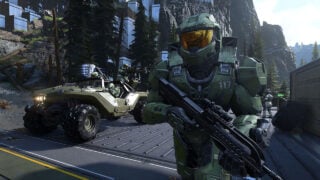 Joseph Staten, head of creative on Halo Infinite, and writer and cinematic director on Halo: Combat Evolved, Halo 2, and Halo 3, will leave Microsoft, he announced.
"Hey folks, I am indeed leaving Microsoft," Staten said in a tweet. "I'll have more info to share soon, but for now, I'd just like to thank all my Xbox colleagues for all their understanding and support as I embark on a new adventure."
Ina statement, a Microsoft spokesperson said, "We're grateful for Joseph's contributions to the Halo franchise and Xbox as a whole. We wish him all the best in his new adventure."
Thanks, IGN.