Grasshopper Manufacture 25th anniversary countdown website launched
"Something's gonna happen" in 71 days.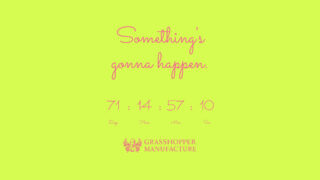 Grasshopper Manufacture has launched a 71-day countdown website in celebration of its 25th anniversary, which it celebrates today, March 30 in Japan. The countdown will end on June 9 at 2:00 a.m. ET / 15:00 JST. The website's tagline reads, "Something's gonna happen."
The company said in a tweet, "Today Grasshopper celebrates our 25th anniversary! Thanks for all your patronage and support, and here's to 25 more years. I'll never forget that day 25 years ago, even though I joined the company in 2022. So anyways, what's up with this countdown?"
Stay tuned.