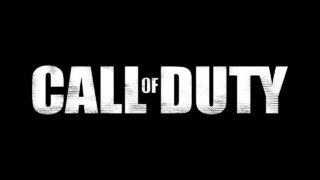 The offer proposed by Microsoft to keep Call of Duty titles on PlayStation beyond Sony Interactive Entertainment's existing deal with Activision Blizzard—if Microsoft's $68.7 billion proposed acquisition of Activision Blizzard is approved—was "inadequate on many levels," according to Sony Interactive Entertainment president and CEO Jim Ryan.
Last week, Microsoft Gaming president and CEO Phil Spencer told The Verge, "In January, we provided a signed agreement to Sony to guarantee Call of Duty on PlayStation, with feature and content parity, for at least several more years beyond the current Sony contract, an offer that goes well beyond typical gaming industry agreements."
The current contract referenced by Spencer is believed to cover the next three Call of Duty releases, including Call of Duty: Modern Warfare II.
However, in a statement to GamesIndustry.biz, Ryan said, "I hadn't intended to comment on what I understood to be a private business discussion, but I feel the need to set the record straight because Phil Spencer brought this into the public forum.
"Microsoft has only offered for Call of Duty to remain on PlayStation for three years after the current agreement between Activision and Sony ends. After almost 20 years of Call of Duty on PlayStation, their proposal was inadequate on many levels and failed to take account of the impact on our gamers. We want to guarantee PlayStation gamers continue to have the highest quality Call of Duty experience, and Microsoft's proposal undermines this principle."
In the United Kingdom, the Competition and Markets Authority is expected to refer Microsoft's proposal to acquire Activision Blizzard for a second phase in-depth investigation unless the two companies "offer acceptable undertakings to address [concerns that it may affect competition in the United Kingdom]."
In the United States, the Federal Trade Commission has already entered a second phase of its investigation into whether the buyout will substantially affect competition.
The European Commission has yet to start its review process on the proposal.
Despite the investigations, Activision Blizzard CEO Bobby Kotick said in a letter on September 1 that Microsoft's proposal to acquire the company has "already received approvals from a couple of countries," and "the process with all of the regulators is generally moving along as we expected."