Konami preparing to relist delisted Metal Gear titles
Metal Gear Solid 2 and 3 set to return?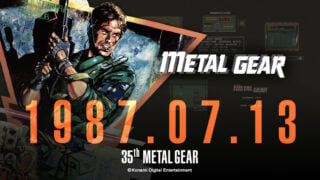 Konami is making preparations to relist Metal Gear titles that have been delisted, according to a tweet from the official Metal Gear Twitter account.
The tweet reads: "The Metal Gear series, which launched on July 13, 1987, celebrates its 35th anniversary today. Preparations are underway to resume sales of titles which have been temporarily suspended."
While the tweet does not name any game specifically, back in November 2021, Konami announced it would temporarily remove Metal Gear Solid 2 and Metal Gear Solid 3 from digital storefronts as it worked to renew the licenses for select historical archive footage used in each game.