Bruce Straley establishes new studio Wildflower Interactive
First title already underway.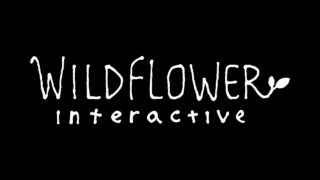 Bruce Straley, the director of Uncharted 2: Among Thieves, The Last of Us, and Uncharted 4: A Thief's End, who left Naughty Dog in September 2017, has announced the establishment of Wildflower Interactive, a new game studio.
"In 2017 I left the industry not sure if I wanted to make games anymore," Straley said in the studio's announcement video. "But the longer I was away, I kept thinking about this medium, and everything yet to be done and everything I wanted to do still. And this idea kept following me. So I grabbed some friends and we started prototyping. And the idea started getting good. It started becoming exciting again! And I realized, I need to make this game. But if I'm going to make this game it means I have to build a team. And if I build a team, I have to build a company. And, well if we're going to do that, then we have to do it the right way."
Straley continued, "It has to be inclusive, equitable and collaborative. Full of big-hearted people that want to grow both professionally and personally. The culture needs to be as iterative as the way we make games. So, we're doing it! I'm stoked to announce our new company, Wildflower Interactive! And we've got an exciting partner that supports what we're doing and going to help us reach the broadest audience possible. We already have an amazing team, that I'm humbled I get to work with everyday. And we need more great people, so we're hiring. Come join us. Look, doing this is super weird for a video game nerd like me, but I'm super excited by the announcement, and I'm super excited by what we're building over here."
Wildflower Interactive' staff includes:
Almudena Soria Sancho – Animation
Wouter Gort – Art
Eyton Zana – Art, Freelancer
Doug Holder – Design
Bruce Straley – Director | Studio
Arno Azar – Design
Nicholas Lance – Design
Liz Fiacco – Design
Vivian Alcala – Production
Cosmo Fumo – Programming
Ole Ciliox – Programming
In addition to Straley's credits at Naughty Dog, the staff have collectively worked on titles such as the Call of Duty series, Pathless, Abzu, and Kena: Bridge of Spirits.
For those interested in joining the company, visit its Careers page.
Watch the studio announcement video below.
Studio Announce Video