THQ Nordic 10th Anniversary Showcase set for September 17, featuring six new game announcements
Including "the return of legendary franchises."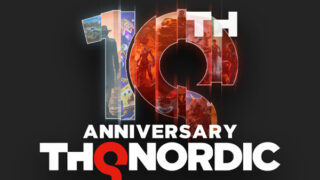 THQ Nordic will host a digital showcase event on September 17 at 12:00 p.m. PT / 3:00 p.m. ET in celebration of its 10th anniversary, the company announced. You will be able to watch it on YouTube, Twitch, and Steam.
The showcase will be hosted by Geoff Keighley and feature six new game announcements "that will take you on a journey through time and space." This includes "the return of legendary franchises, including some for which fans have been waiting decades to get their hands on a new installment," plus "sequels to beloved games."
Other announcements planned for the event include the latest information and footage for open-world science-fiction fantasy RPG ELEX II, and a gameplay demonstration for the upcoming turn-based RPG Expeditions: Rome. A pre-show will feature a look at upcoming titles from HandyGames.
Watch a teaser trailer below.